Engulfing and baptizing the public into a new underwater world and the treasures it harbors is the core concept behind the New Museum of Underwater Antiquities. Upon entering the Museum, people are transported via elevators into an underwater environment implemented with the use of water, translucent and rough surfaces as well as natural and artificial light.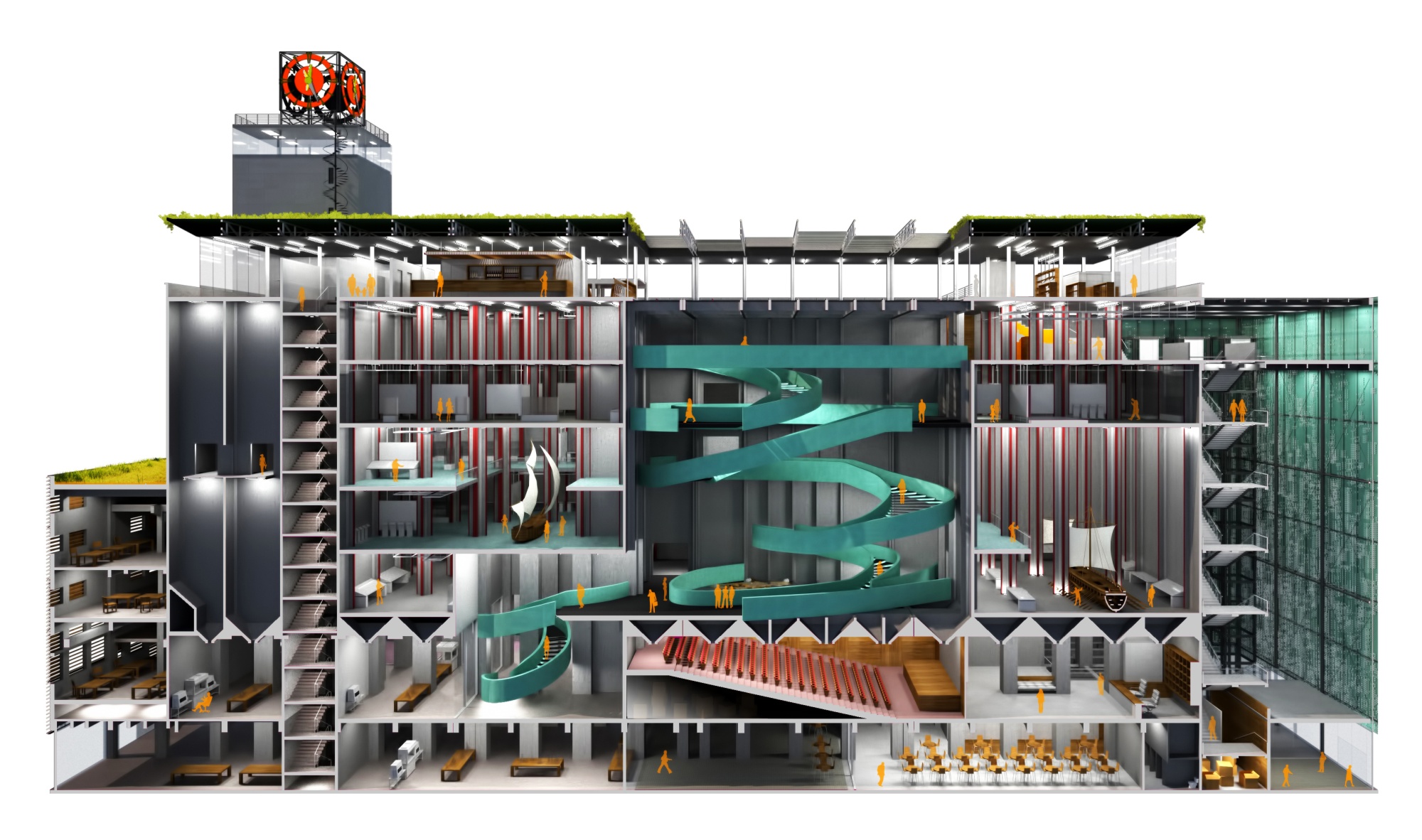 The visitor is guided through a free-form staircase located in the heart of the building. As a result, the user is plunged into the bottom of the ocean while at the same time exploring the stories unraveled through the different floors around the stairwell.

Eventually, through the narration of the history of the silo building itself, the user emerges back to the top level of the museum.
Following the historical pattern of the building expanding on its main axes when needed, a new volume is placed on the North side to signal the entrance and act as the transcending factor between the earthly and the underwater world. The silo building is treated as a significant part of the contemporary Greek industrial heritage by forging together its form with new, modern functions.
At the same time, the museum acts as a pivot point for the new cultural coast and will contribute in the growth of this undertaking with public uses on the ground floor.
The public space is designed with the New Museum of Underwater Antiquities as its backbone, combining it with two significant movement gestures which incorporate cultural functions along with free spaces in order to create a new cultural pillar on a metropolitan level.
These gestures are:
The movement from the parking space and the monorail station towards the sea and the entrance to the underwater connection. It takes up the space between the buildings and crosses the museum pillotis, thus shaping the main axes of movement.
The path from the underwater crossing, right by the diver training facilities under the cereal lifts and over the shipyard docks leading to the future establishment of the immigration museum.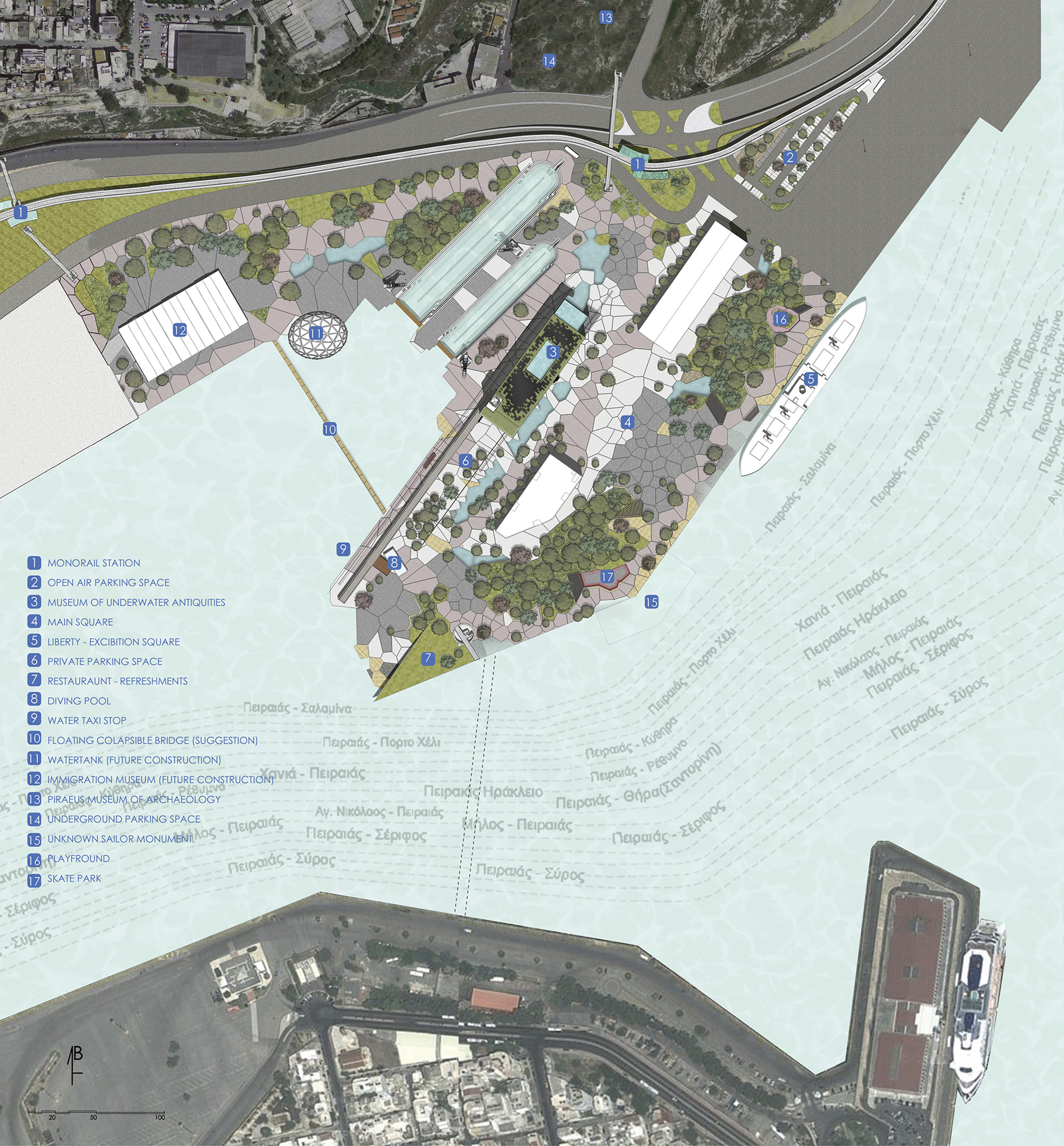 Based on those paths and including the points of interest on the plane, a Voronoi tessellation diagram was implemented to divide the space into smaller polygons. This structure, frequently encountered in nature, collides with the strict, linear nature of the buildings to create a lasting impression. The subsequent polygons are expressed in various materials and elevations to break the space apart and introduce a third dimension to the Aetionian coast.